When a family has special needs, it can be difficult to go away from home. Not every space is created to help special needs families take a rest. We now are proud owners of a private home in the mountains of North Carolina that is autistic friendly: so YES! an autism friendly mountain vacation farmhouse. Would you like to visit? Read on.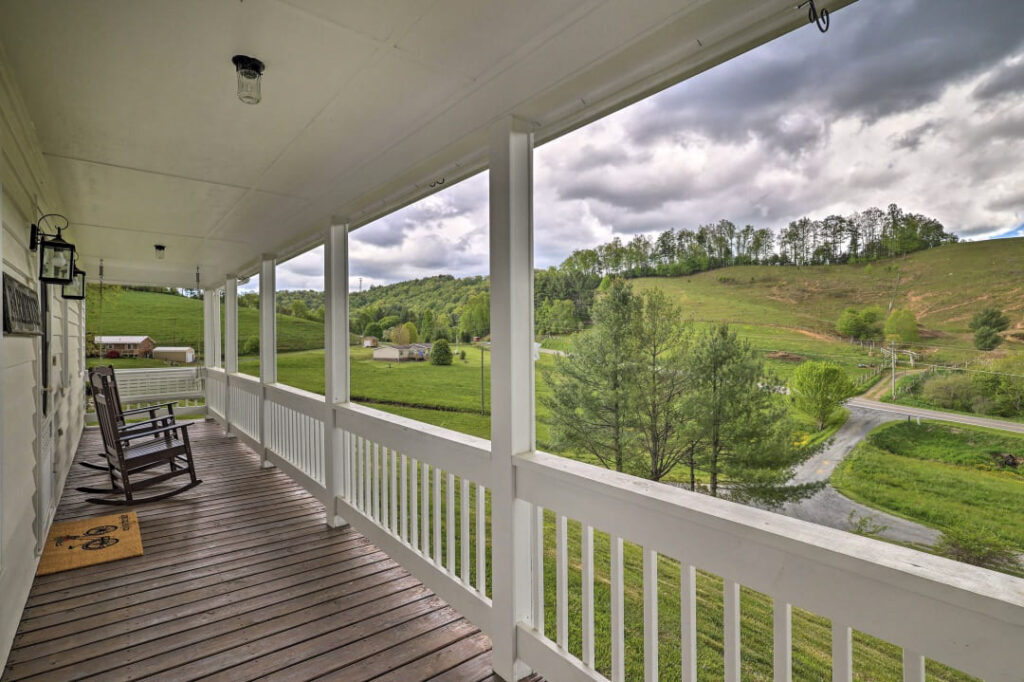 The Idea of Having Autism Friendly Vacation Options
As a special needs parent myself, I can understand the struggle that special needs parents often work through when choosing the best options for taking a break from home. Many autistic kids do not necessarily travel well; mine included. We have many times entered a vacation rental and then spent the first. hour autism proofing the home to hide any objects that break easily or would cause us to lose our security deposit. These are issues that we never ever thought about before becoming special needs parents.
Along the way, we gained experience on creating a safe space for our kids to take time away. We learned how quiet spaces are needed for families to rest. The idea to this actually began 2 years ago when our family went to the beach and we saw that there was a community autism organization that educated restaurants and local shops on how to treat autistic individuals. Every business partaking in the organization had a sticker on the front door of the business that informed customers that the business was autism friendly.
Our daughter who is typically functioning is a graduate of Appalachian State University. She is typically functioning and was growing tired of dorm life. Knowing, this, we decided to merge the desire to live off campus for her remaining college time with the desire to own a future short term autism friendly short term vacation rental. She would live in the house for the first couple of years while finishing up school, and we would furnish it and care for it so that we can offer it up for rental after she completed her degree. So I proudly present our autism friendly mountain vacation farmhouse.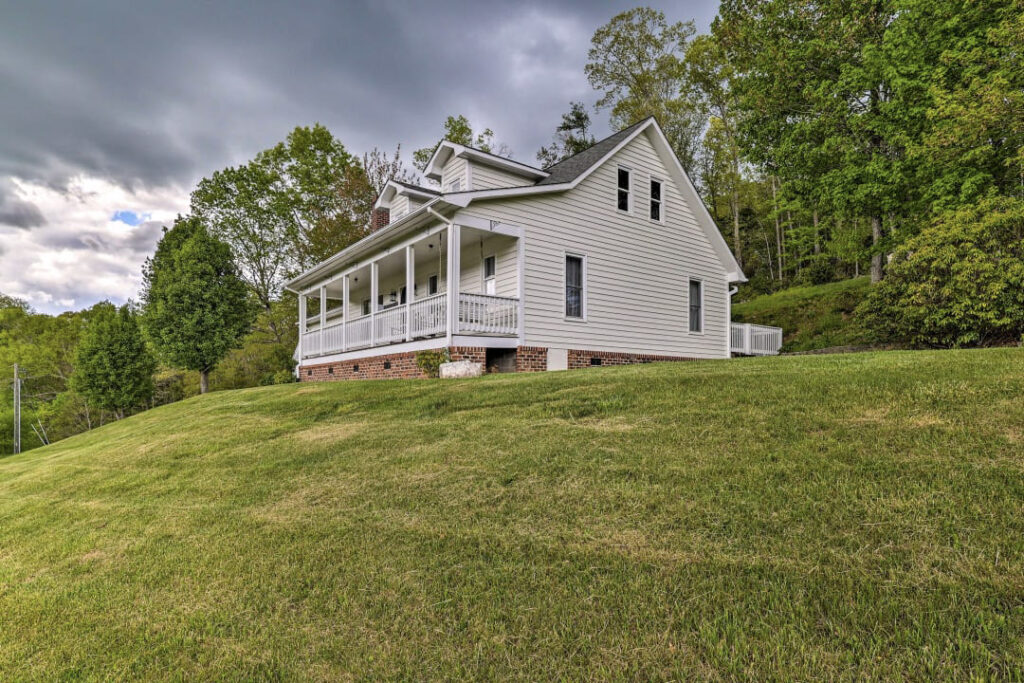 Our Little Mountain House.
We found a beautiful home in the little town of Fleetwood, NC. It is only about 15 minutes from the city of Boone where Appalachian State is located. Our home is situated on a family farm with lots of space to move around and explore. Because it is up on a hill and a good distance away from the main road, our home is quiet, and provides quite a lot of both sensory stimulation and tranquility. There is a large front porch with a swing overlooking the farm with cows and horses in the pasture. Fully furnished with a full kitchen, our home can sleep up to 8 comfortably.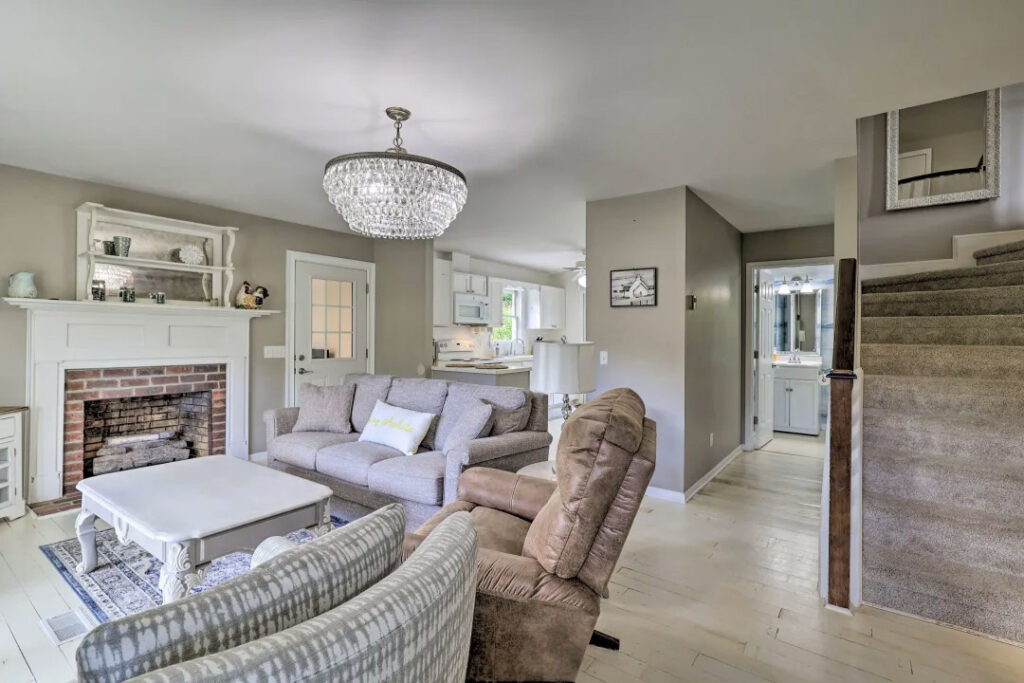 Our short term vacation rental NC mountain house has an open layout in which all of the main entrance doors can be seen from the living area. This is great when you have little escape artists ( autistic geniuses who elope) like we do.
We are service dog friendly!!!! We have a service dog ourselves and if you haven't met our service dog yet, you can take a little rabbit trail to read about him.https://faithhealthautism.com/the-journey-to-the-service-dog-part-2/
How to find our Autism Friendly NC mountain house.
We are open for bookings year round. Please look us up and stay here! We have 13 five star reviews already and are excited to share our roomy mountain farmhouse with you! Come visit West Jefferson, NC ( 15 minutes), Boone, NC ( 15 minutes), Blowing Rock, NC (28 minutes).
Need a place to stay when skiing this winter at Sugar Mountain or Beech? Check us out. We are also located right smack in the middle of the best Christmas tree farms in the state.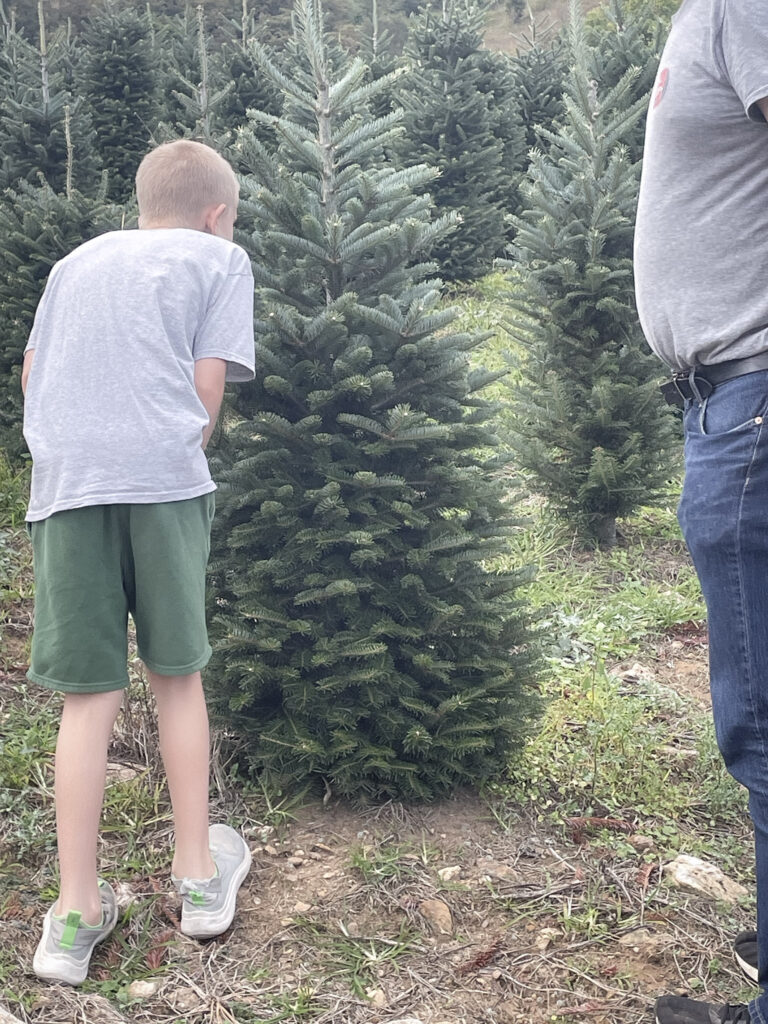 Check us out for more pictures and for booking options. Hope to see you soon1 https://www.airbnb.com/rooms/636269121221129998?source_impression_id=p3_1689813228_ND7VfpibTkjJXck0&fbclid=IwAR3dNSxRTEJO8wIOIjHIbYplu3w8-X3ntYs0LiBPpd8MmP-cb_Ne5RXFDP4