Do you long for easy, solutions to everyday meals? Are you looking for inspiration on your journey to save more money? With this easy make ahead DIY taco seasoning, you can dress up almost anything that needs a little flavor. Including tacos.
To learn more about our financial journey with debt payoff when having special needs children please click here https://faithhealthautism.com/financial-hardships-of-autism/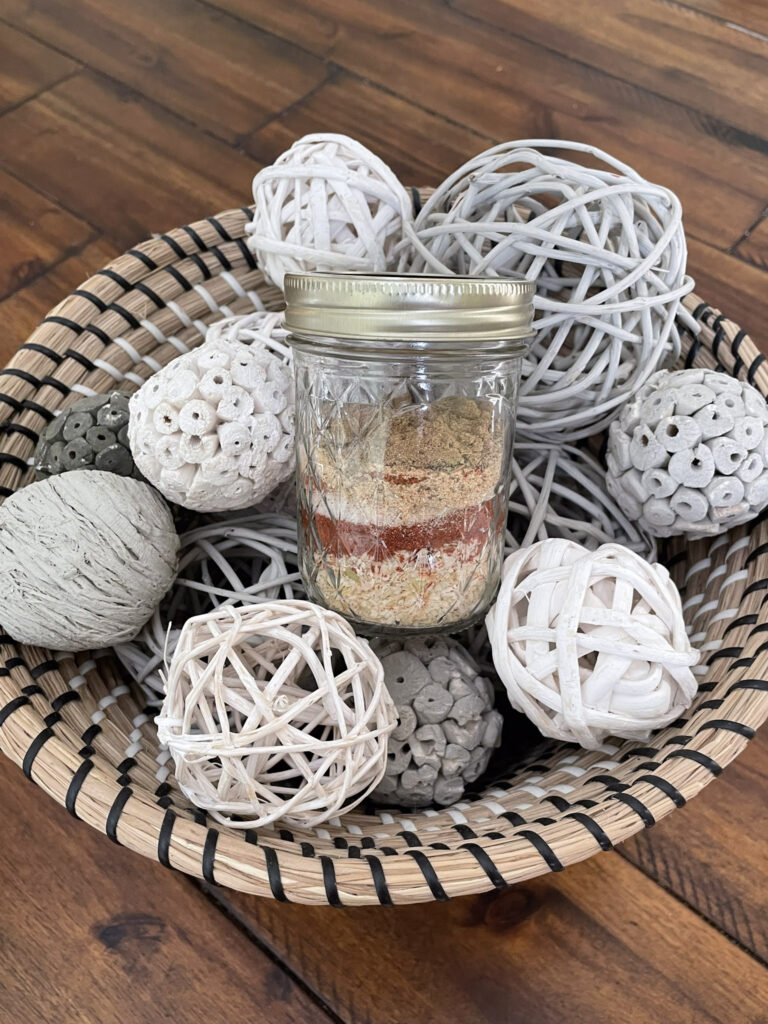 Why you should make your own taco seasoning
I started on my own frugal journey to live within my means about 14 years ago. Journeying through this has had many twists and turns along the way; however, I learned early on how just a few tweaks to my meal plan boosted my capacity to make flexible meals. This DIY taco seasoning came out of that time, and I have been making it ever since.
A few healthy bonuses to doing this yourself: the grocery store packet seasonings all have potentially harmful preservative ingredients that aren't really necessary for you to consume. They are made to have an extended shelf life. You don't need any of those chemicals in your body. Just a few quick simple ingredients that you likely already have on your shelf will do the trick and BAM- you have an instant seasoning mix that you can use in a hurry if you just need to get dinner on the table.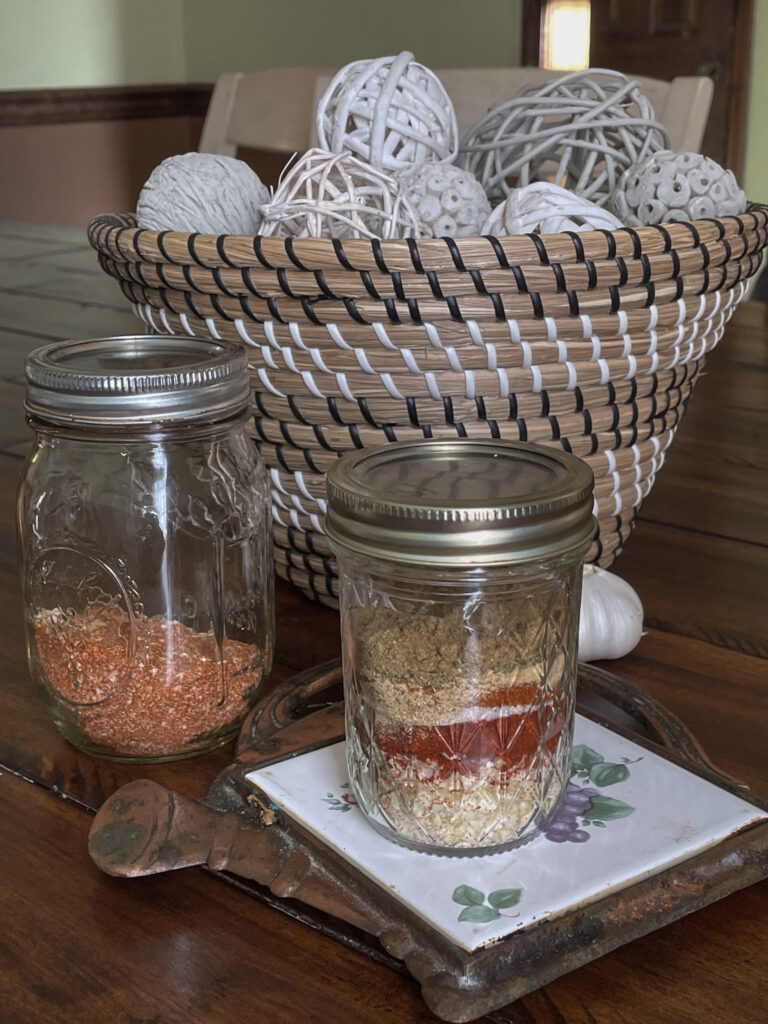 How To Store your DIY Taco Seasoning
IBecause I love all things mason jars, this is my first choice for storage. Sparkly and layered, it looks so pretty on the shelf in my cabinet. However, using any plastic bag or container will suffice; your seasoning just may not stay fresh for quite as long. Using half of this recipe and layering in a small mason jar makes a great gift idea.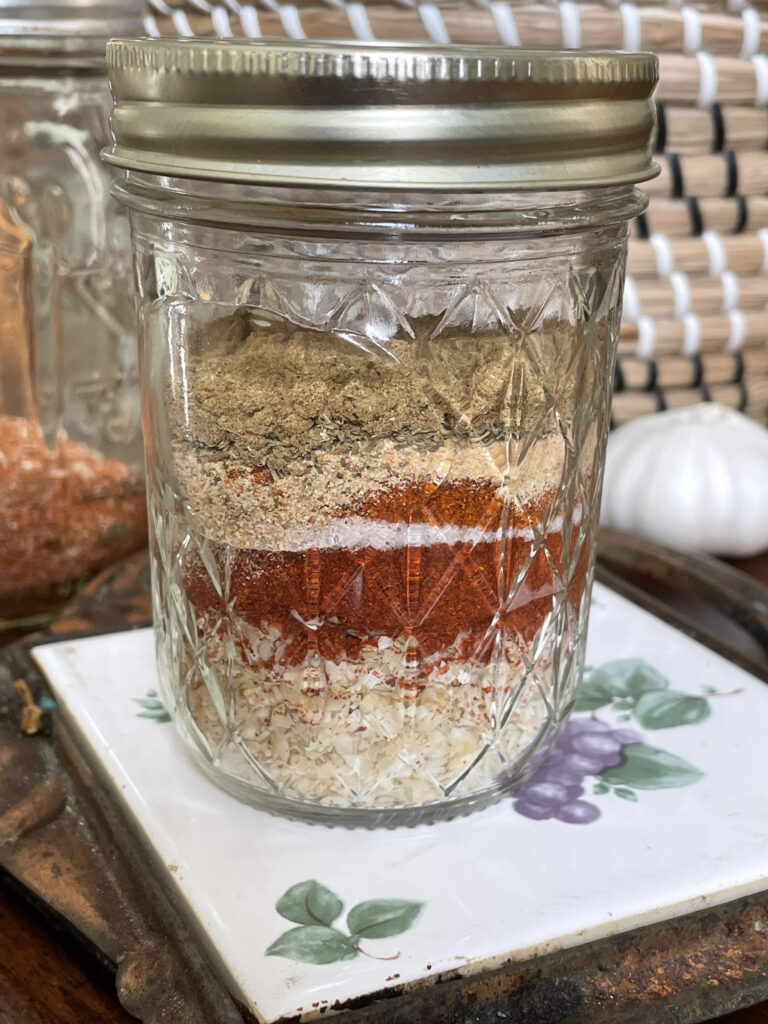 How to make your DIY Taco Season
Just grab your mason jar and mix these 8 ingredients as fast as you can:
1/4 cup dried minced onion
1 Tablespoon dried oregano
3 Tablespoons chili powder
2 Tablespoons salt
2 Tablespoons garlic powder
1 Tablespoon ground cumin
1/4 cup paprika
1 teaspoon cayenne pepper.
Place them all in a container ( I like mason jars) and give a little shake to mix. Never fails and keeps you out of the fast food drive through.
Note: I always use Redmond Real Salt. It is mined right here in the good old USA and it is a good healthy natural salt https://redmond.life/
Yield: about 4 individual packets
DIY TACO SEASONING
Make a bulk seasoning taco mix for dinner tonight and have some for later.
Ingredients
1/2 cup dried minced onion
1/4 paprika
3 Tablespoons chili powder
2 Tablespoons salt
2 Tablespoons garlic powder
1 Tablespoon cumin
1 Tablespoon dried oregano
1 teaspoon cayenne pepper ( optional)
Instructions
Plase all ingredients in a container ( I like to use a mason jar) with a tight fitting lid. Shake well to combine. Use about 1/3 cup per pound of meat, Store in your spice cabinet for a quick help to make your dinner.