First thoughts to get you started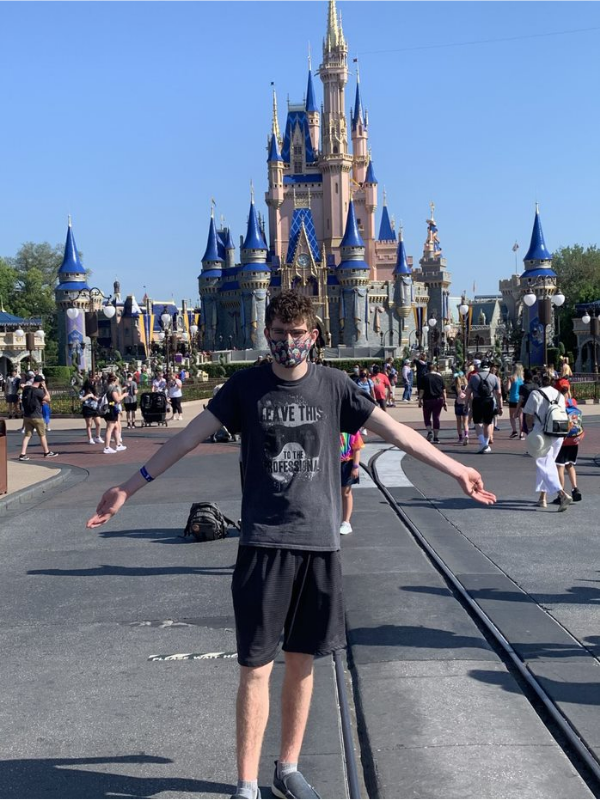 Considering a vacation to a magical place is both thrilling and terrifying even when you have typical family members who aren't on the spectrum. It's supposed to be the most magical place on earth right? From my experience, most parents do try to take their family to experience the magic of Disney at least once in childhood. Disney is magic as it advertises, but it is also hugely expensive, CROWDED, and miserably hot at times. Add that to the typical challenges of special needs and you potentially have an explosive combination, like a ticking bomb that is waiting to detonate until the worst possible time. Here are my wisdom nuggets on navigating Disney and Universal with autism.
Disney and Universal with Autism: Start Planning Early
Disney is incredibly challenging even on the best days. But, with a little bit of guidance, you can have a great experience. Our family just returned from the latest trip. We have actually gone a few times now with Kam and Kris, each time being just a little different as they are growing older. So I will share a blogpost about each separate park and what's great and not so great about each. And in this post, I will give you several recommendations about how to plan your Disney and Universal trip with autism needs in mind. The planning is the most important part of taking your kids to Disney. Once you get there, it pretty much is what it is. Dining reservations, stroller rentals, trying to figure out virtual queues, fastpasses etc., are pretty much too late to get once you get to the parks.
Tips for Planning Your Trip
Our family is of a larger than average size, and it does take us up to a year to save and plan for a Disney trip. This time around, our typical kids are a bit older, which basically meant that we had to pay the adult price for them. My eldest kids were in college when we went this time and weren't able to attend. The very first item I recommend for you is a personal favorite of mine ( it's a book, so I know that you won't be shocked considering my love of reading) called The Unofficial Guide to Disney World by so and so. They don't sponsor me; I just like the book. It's updated yearly. I have been using this guidebook since 2008, the very first time we took our family to Disney. This is what it looks like: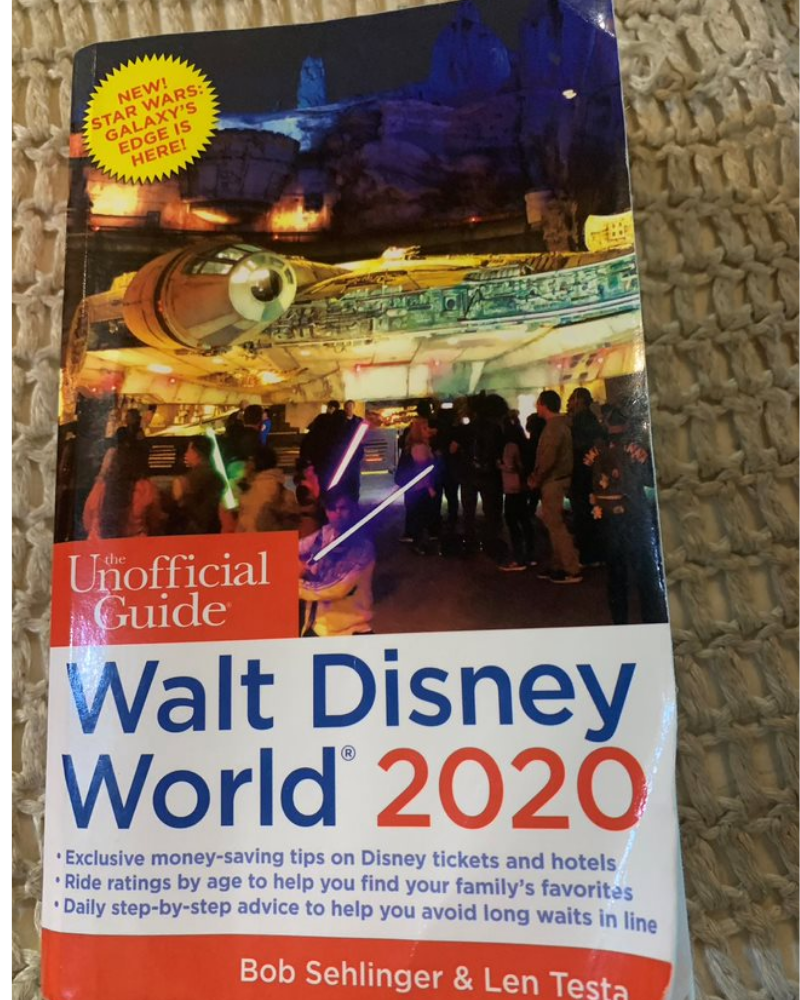 I like this book for countless reasons. If you have never been to Disney World, the authors explain every part of Disney from pricing and dining reservations to a systematic review of every single attraction, show, and ride in every single park. If you haven't gone to Disney before, it really isn't like going to the amusement park in your area or going to the county fair. Disney is enormous. The book is particularly helpful with helping you choose activities to do that best suit your wants or needs along with how to accomplish making your individual trip everything you had dreamed of.
So I recommend reading the book first before you book your trip. Considering the amount of money you are about to fork over, it is well worth the $15 bucks or so that it takes to buy the book.
Planning for Disney and Universal with Autism: The Stroller/Wheelchair.
The next item you will need in planning for Disney and Universal with autism is a sturdy stroller. There are miles and miles and miles of walking. A stroller is also something that you make reservations for way ahead of time. If you are traveling with an autistic child or in my case autistic children, the stroller provides a sort of safe escape from the noise and chaos all around. It also gives a child a chance to rest for a few minutes. In my case, I happened to have a daughter who broke her ankle 5 days before we went. When she got tired of hauling her large boot around or needed to get off her feet, she simply hopped in the stroller. I didn't plan it that way, but the stroller had saved our vacation yet again.
I rented a stroller from a company recommended from the Unofficial Guide ( see earlier paragraph above). The name of the stroller company was Kingdom Stroller. They delivered the stroller off at my resort upon arrival, and picked it up from the lobby when we left. It was large, kind of like a bigger size jogging stroller with cup holders, storage area, and large wheels that made it easier to steer. We always bring a scarf or something to tie on to the handle so we can easily spot our stroller after leaving a ride. If you have ever been to Disney, they constantly repark strollers so your stroller may not be where you initially left it.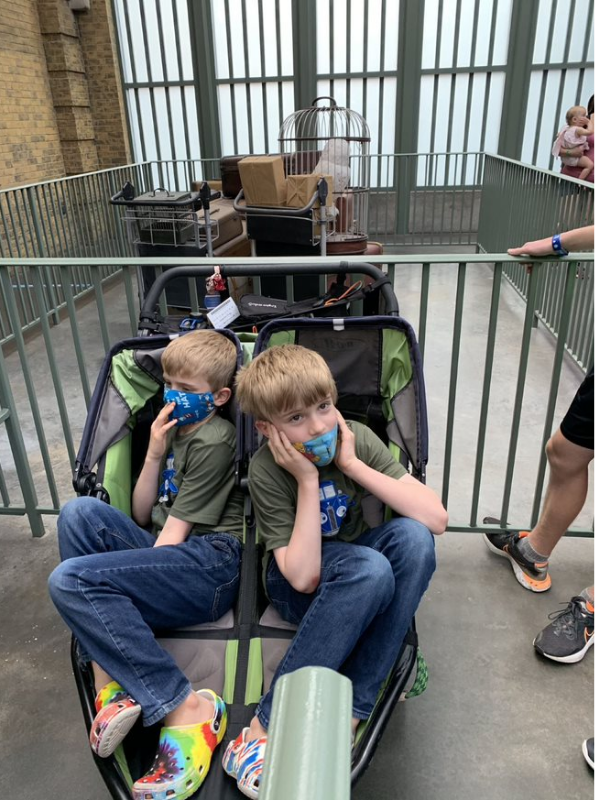 Planning for Disney and Universal: The Disability Pass
This is a lifesaver if you have someone with special needs. In our case, Kam, Kris, and sometimes even Kasey do not have the ability to wait in long lines ( or even short lines) without having a major meltdown, putting their mouth on everything, or running away. Both Disney and Universal offer these. It is a similar process each time, but it requires arriving just a bit earlier the very first day you plan to enter the parks. When arriving at the gate, make a stop at the Guest Relations just inside the gates.
At Disney, we were asked to pick one of our special needs kids because our whole family could access the park with just one Disability Pass. We picked Kameron, they took a picture, and connected the rest of the passes. This did turn out to be a bit of a mistake when we used our disability passes at Hollywood Studios, but I will explain this later when we do the post on that park.
In Universal, they are still providing a paper express pass that is signed per ride for disability, similar to the old fast pass system in Disney before it went all electronic, It still worked just as well, and we had no issues at all with using our Disability Pass in Universal at either park.
When you arrive at an attraction, the Disability Pass is shown to the attendant at the start of the line. The attendant marks the start time and then gives your party a return time. When your party returns, you will once again scan or show your pass and gain admittance to the express or fastpass line. The pass can only be used for one ride at at time.
Planning for Disney and Universal with Autism; Using a Stroller as a Wheelchair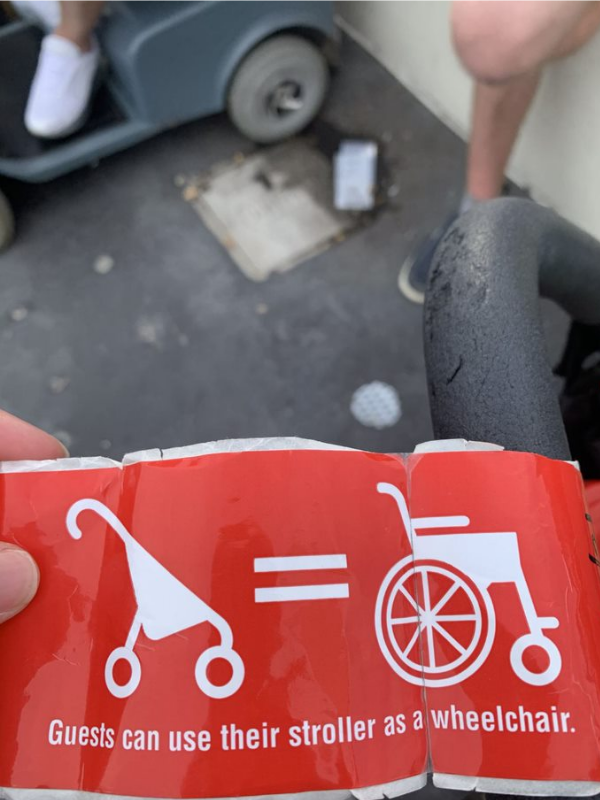 In my own opinion, I think having the Disability Pass offers an extra layer of protection. Disney and Universal know that there are special needs people in the park as soon as the passes are scanned in at the gate. The staff do go out of their way to try to keep your party together and keep the kids safe. One way to do this is to have your stroller tagged as a wheelchair. This allows you to roll the stroller all the way to the actual ride on any wheelchair accessible ride. That way your child does not get out of the stroller until time to board the ride. Often they will then roll your stroller to the ride exit, so you can direct your child back to the stroller as soon as that person exits the ride. Super cool.
Dining at Disney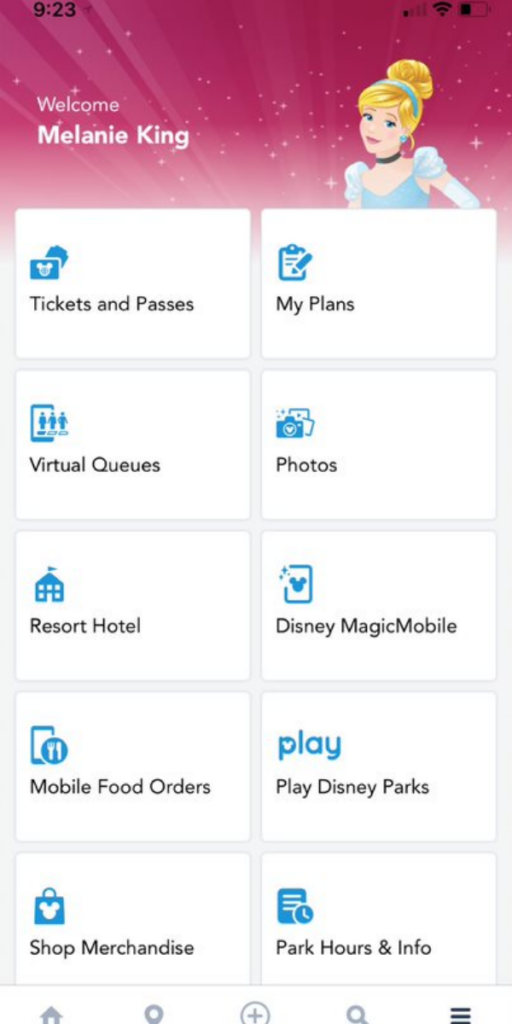 Eating at Disney is expensive, but also a really cool experience. One good thing that came out of the COVID protocols was the promotion of the mobile ordering app on the Disney app. Mobile ordering literally transformed our eating experience at Disney. Basically. choose where you want to eat from the selections offering mobile ordering. Pick an available time slot and select your menu items. The app also saves your credit card so you don't have to enter the information each time you order. When your time slot arrives, you will get a notification on your smartphone. Tap the tab that lets Disney know to start making your food. You will get a notification when your food is ready. Pick up your food at the assigned window, and then continue to eating area. Because there are only enough tables to fit the time slots, you will always have a seat.
In the upcoming posts, I will review our experience at each park and give an overall thumbs up or thumbs down. Stay tuned…………
Useful Links:
https://www.kingdomstrollers.com/
https:/disneyworld.disney.go.com
theunofficialguides.com/product/the-unofficial-guide-walt-disney-world/