Exciting news! Magic Kingdom has so much to offer families of special needs kids! Out of all the parks, it has some of the most classic rides and characters, making the attractions in the park more easily recognizable to those who function better with the simplistic. Many of the rides are gentle and low key, so the "scare" factor here is pretty minimal. My special guys especially loved this park because there are several boat type rides. The Jungle Cruise, Pirates of the Caribbean, It's a Small World, Splash Mountain ( big hill at the end though), and the small boat ferry to Tom Sawyer Island. There is enough sensory experience for kids to absorb without an excessive amount of overstimulation. Follow me for tips about Magic Kingdom and autism.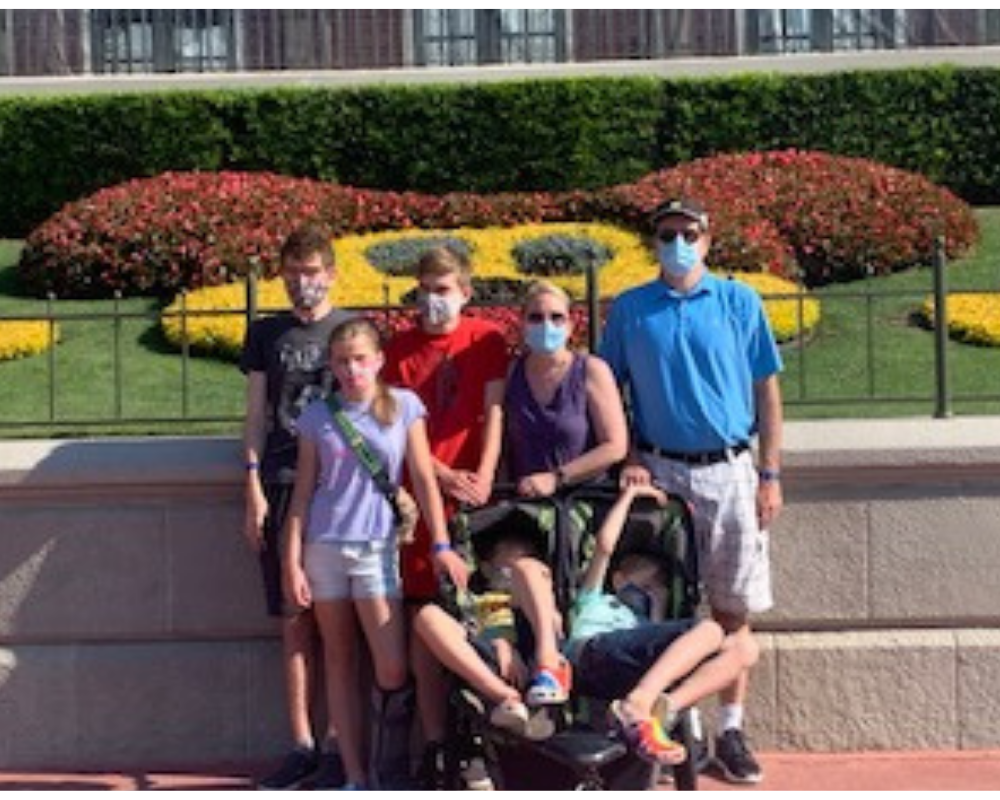 Rides for the Autistic Kids
Also there are several kid friendly rides that include Winnie the Pooh, Dumbo and the teacups ( just don't spin the cups). Our twins really had a great day here. Even with the COVID regulations currently in place, we heard music and singing and generally found enough to do so that everyone had a great experience, including the typical kids who like more of the thrill rides. Dumbo even has a separate ride to help accommodate families like ours since it takes a bit of time to load and unload that ride.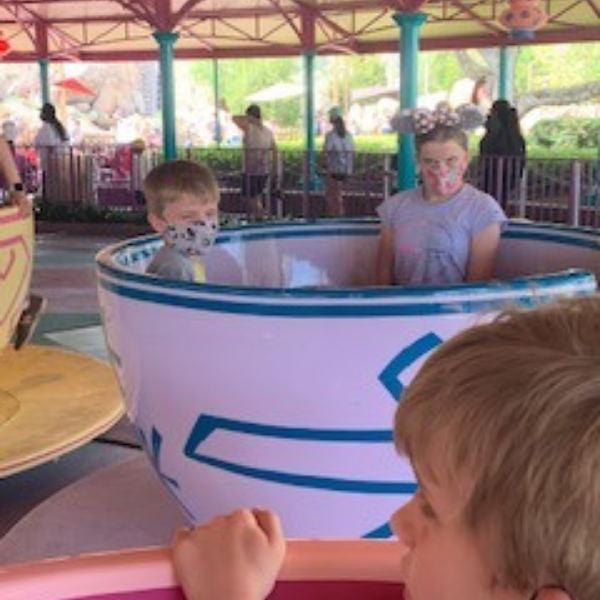 Big Big Bonus for Magic Kingdom for kids on the spectrum: BOAT Rides!!!!!! We discovered this on our very first trip here a few years ago. Most autistic kids love water. Its's a Small World, Jungle Cruise, Pirate's of the Caribbean, and the ferry to Tom Sawyer's Island are all available here. We rode each of these. The twins were very happy Disney fans, and Kasey our autistic teen, really loved these as well. Boat rides help make Magic Kingdom and autism cohesively mesh together into a successful venture.
Rides in Magic Kingdom for the "Regulars"
Our typical kids really find fulfillment in watching our special needs kids engage in the full experience. We all got to ride most of the rides in this park together, which translated means that the little guys in the stroller didn't have to sit there all day watching the big kids ride things they couldn't get on. This, to me was the biggest benefit to this park. Our whole family got to enjoy the day together. Family time, which is the most valuable time, is really at a premium here.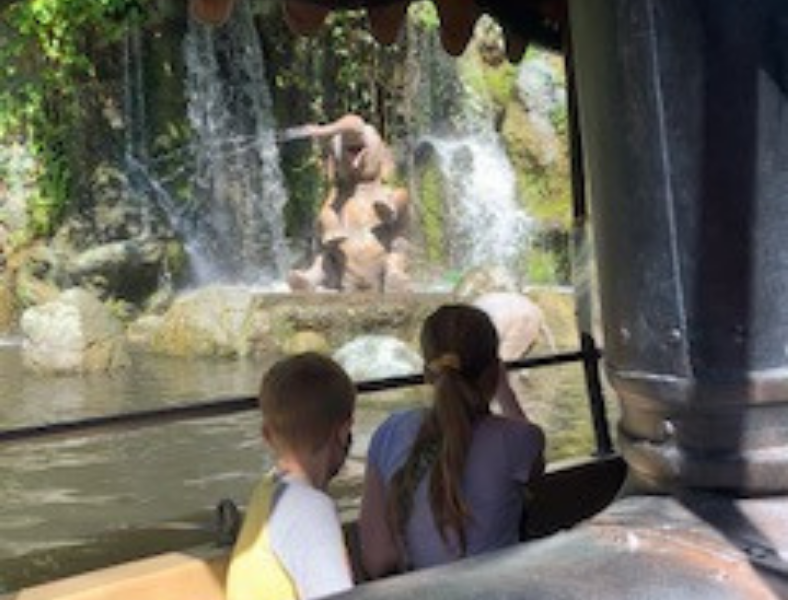 Eating at Magic Kingdom
We love eating at Liberty Tree Tavern, and we did manage to snag reservations for this at lunch. I don't really know why we enjoy eating here so much, other than it's just a taste of old fashioned American food. Our servers were just as kind as always, and gave our kids some really helpful lessons on how all the unused food in the park is recycled. And just so you know, my 15 year old actually started the conversation when he saw how much food was served at the table. I do like this about Disney in general, but I feel that Disney trains the workers to answer these questions. Educationally, it is nice to learn little tidbits about conservation even at a huge park like Magic Kingdom.
Drawback to Magic Kingdom
If there are any drawbacks to Magic Kingdom, it would have to be that it is more crowded overall than the other parks. There is a pretty justifiable reason for this if you just think it through: Magic Kingdom is the oldest of the parks, and the walkways aren't quite as wide, so more people are squeezing into smaller spaces. We definitely try to plan our trip for times when crowds are smaller, but there will always be a level of crowding here. One must just decided if you can deal with a little crowding or downright madness. Since COVID restrictions were still in place, we had to make reservations, but once inside the park, people can pretty much walk anywhere, so it was still plenty crowded.
Special Opportunities and Huge Milestones
One of the highlights of our trip was that the twins actually rode Thunder Mountain Railroad and Splash Mountain, I think they were just a little bit nervous, but there were no tears and we heaped such praise on them that we are pretty sure they were extra proud of their accomplishments. WOW! Lots of milestones this vacation!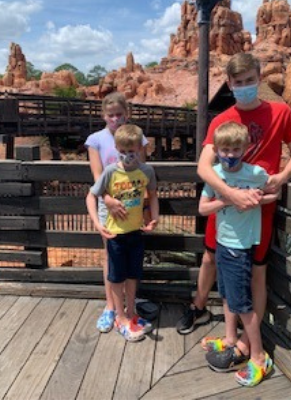 With COVID, there weren't as many characters around, but we did see a few and they could wave at you even if you couldn't get more that 6 feet away.
Overall Evaluation: Magic Kingdom
All in all, I have to give a huge THUMBS UP to navigating Magic Kingdom with autism. Our wheelchair parking and many handicap accessible rides just enhanced the experience. We really didn't have to wait an excessively long time for any ride with our Disability Pass. Most of the rides here allowed the strollers all the way up to the loading dock, and when we exited the ride, the stroller was waiting for us to reload the twins on.