I do have to open with a small disclaimer here: Animal Kingdom is my personal favorite. Why? I think it's kind of like visiting the zoo only you get to ride a safari. Still, there is so much to offer here for everyone. For a sensory sensitive person, there is so much here to stimulate the senses: visions of the animals and bright colors, sounds of birds, tactile stimulation from walking the trails and riding the safari. Come and explore Animal Kingdom with autism ( and without).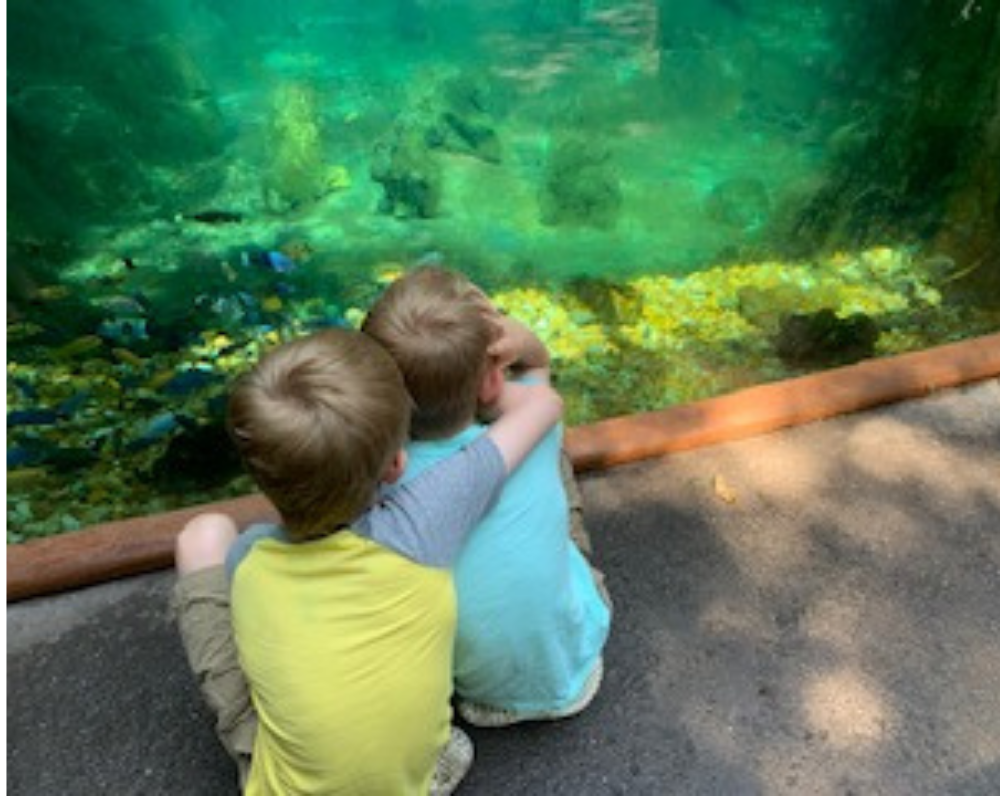 Kilimanjaro Safaris, Maharajah Jungle Trek, and Gorilla Falls Exploration Trail
For us, this is the #1 reason that Animal Kingdom is ideal for those on the spectrum. Those of us not on the spectrum really enjoy this too, so we all win!. The Safari allows you to ride on a gentle type of jeep to see animals in a natural habitat type environment. There are sights, sounds, and tactile stimulation opportunities here, even counting the breeze blowing in your face while you are riding the safari vehicle. This provides beneficial sensory development chances for people who tend to sense the world with their whole bodies.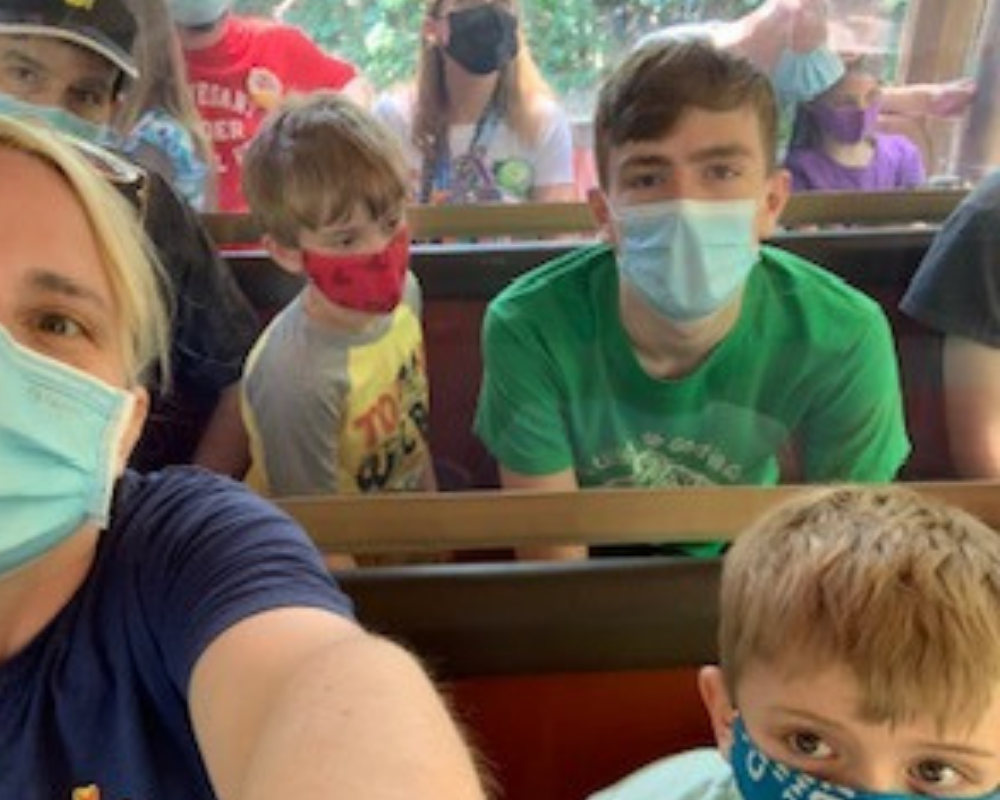 The Exploration Trail and the Jungle Trek are meant to be savored at a slower pace. There was one giant advantage here for us. Our autistic 17 year old has a strong passion for birds. The trails are his favorite . Not only are there multiple tropical, colorful birds to seek out and identify, Disney also staffs these areas to talk to people about the individual birds and their habitats. Kasey was thrilled with all that he could observe here. The twins could ride in their stroller/wheelchair or meander close to an adult when they saw something interesting. The trails and animal exhibits are great for those who just need a moment to decompress from the large crowds elsewhere in the park. I think the next time we come to Disney, we will have our service dog which means we will need to adjust this part with the live animal exhibits. This time, however, we did great!
Expedition Everest
My older typical kids wanted to especially ride this one. It's always a "must do" here at Animal Kingdom. We were able to use our Disability Pass to secure a time for the people able to ride this. However, for those of our family who have special needs, riding this is not possible at this age. I happened to find a little alcove to the side of the ride that was a nice shady spot to park the stroller. It also afforded some great views of the coaster! My special needs kids, who could not ride this yet, were thrilled to be able to watch the sights and sounds of the coaster and people riding it! We easily waited here for 30 minutes or so while the " regulars" rode Everest.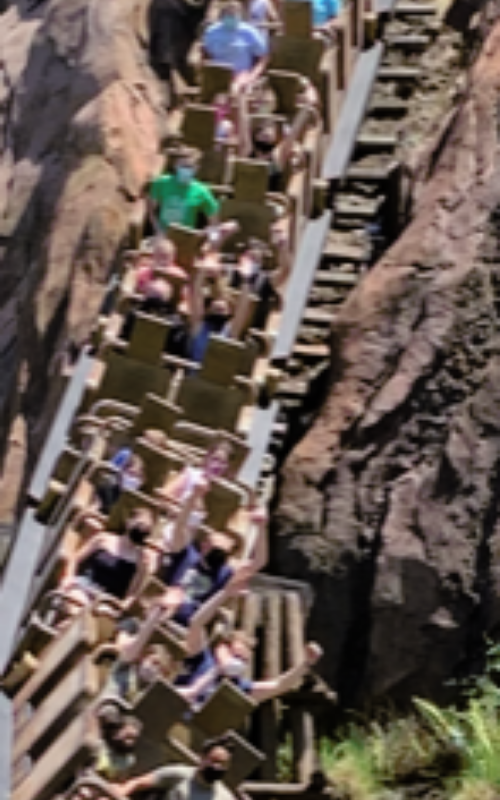 Boat Rides: Always a Plus
Animal Kingdom, just like Magic Kingdom does offer a couple of boat rides, appealing to those who don't do thrill rides. Kali River Rapids is great as long as the rider can hold on to bar in the middle of the raft. The swirling water rushing by provides a great simulation experience. You will get wet though! The Na'vi River Journey is a nice easy boat ride with lots of nice colors and visual designs to absorb. All our family could ride together, presenting an opportunity for our typical kids to have genuine interaction time with their autistic siblings. We try to provide lots of these opportunities to help our family bond as a cohesive unit. Read more about this in my previous post on this at this link: https://faithhealthautism.com/category/the-adventures-of-kam-kris/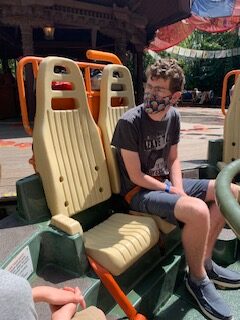 Eating at Animal Kingdom
Once again, our mobile food ordering app came in handy for Animal Kingdom. It is especially beneficial to navigate Animal Kingdom with autism. We traditionally eat at the Yak and Yeti when we come here, but with the Covid restrictions and the offering of the mobile app, we chose to try out the Flame Tree Barbeque. Flame Tree offered a kid friendly menu with a salad option for moms like me who are trying to keep up with their veggies even at Disney. The food was pretty good, we had a nice place to sit, and with the mobile app, pretty stress free. I think it also just saved time overall, which is a great idea in Animal Kingdom. This park tends to have earlier closing times than the other parks.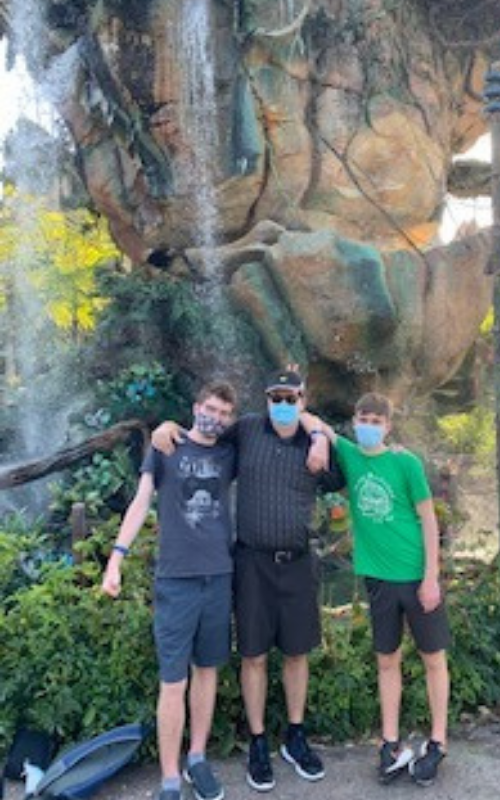 Overall Evaluation: Animal Kingdom with Autism
Huge, Huge thumbs up to Animal Kingdom! We had a great day here! The staff were so positive with our kids. My son could have spent hours talking about the birds alone. Even with Covid, we did get to see the popular shows It's Tough to Be a Bug! and the Up! A Great Bird Adventure! The other shows were not open at this time ( which we were kind of sad about since we love the Festival of the Lion King). We were under the impression that Disney was trying to bring staff back to reopen these. Also again, there weren't many characters around due to covid. Still a great day and happy, happy kids!
Useful Links:
For Planning see my previous post: https://faithhealthautism.com/category/travel-with-autistic-kids/
The Unofficial Guide to Walt Disney World and the Disney website are listed below:

https:/disneyworld.disney.go.com
theunofficialguides.com/product/the-unofficial-guide-walt-disney-world/