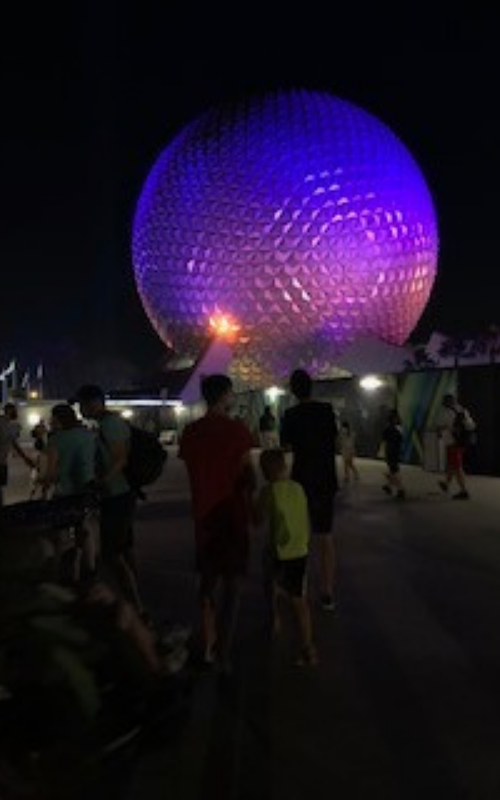 Epcot at Disney World has many stimulating attractions to offer families like mine with kids on the spectrum. Out of all of the parks, this one is really a breeze to navigate, mostly because there is so much to look at and process through the sensory system. Sights, smells, and tactile processing is found here in abundance. We have a few favorites here. So read on to discover the advantages to navigating Epcot with Autism!
The Aquarium-the Living Seas
One of our favorite attractions at Disneyworld Epcot is the Under the Seas section of the park. It really is based on the Nemo movies and spinoffs that have been made throughout the last couple of decades. Mostly the characters are kid friendly here. There is normally a show here called turtle talk with Crush but with COVID it was not happening this time when we visited. However, all of my kids like the ride here. You sit on this cute little clam shell and it kind of goes through the story a bit. There are interactive virtual reality parts where the fish characters appear, and the ride gently goes around the fish tanks in the aquarium. When exiting the ride, parties can spend some time touring the aquarium. We have found that the best time for riding this is early in the morning. The aquarium is much quieter at this time of day, and then your autistic kids can spend some quieter moments observing the fish in the aquarium. This is so therapeutic for sensory systems!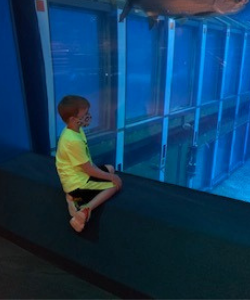 The Land
Probably our 2nd favorite part of Epcot is the area called The Land. There are some perks here. First, there is food here and we have eaten here several times. Two notable attractions at the land are Soarin' and Living with the Land. Living with the Land is a nice little boat ride that is quite lengthy with lots of nice things to see. There is a nice part near the end of the ride that goes through a greenhouse that shows sustainable growing and how Disney uses the science behind it. People of all ages enjoy this ride; we actually rode it twice.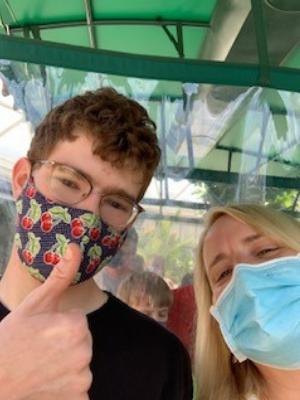 World Showcase
Enjoying Epcot with autism is even possible here as long as you have adequate stroller/wheelchair accomodations. There is a good bit of walking to this part of Epcot, and you do have to take your time if you want to enjoy the experience. We visited during the time of the International Flower and Garden show. There were lots of plantings, shrub sculptures in the shape of characters, and a butterfly garden. The special exhibits balance out the walking as there is so much to see. As stated in previous posts we rented our stroller and tagged it as a wheelchair. You can go back to that post here: https://faithhealthautism.com/planning-for-disney-and-universal-with-autism/
There are 2 noteworthy boat rides here. Once again, boat rides are almost always a win with special needs kids. One was in Mexico and based on the movie "Coco", and the other was in Norway based on the movie "Frozen". Both had been recently updated from previous visits. The scenery and design were lovely and visually stimulating. Our whole family enjoyed the experience, mostly because our special needs kids were so enamored.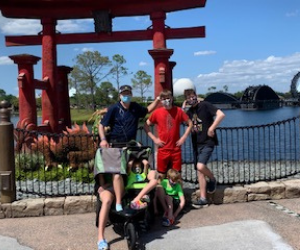 Dining at Epcot
This trip we managed to snag a dinner reservation at the Coral Reef Restaurant. I as the mom was hesitant about the food since we have several family members that are not too keen on seafood. I was totally wrong on this; the food is amazing! Everyone found something to enjoy with almost no leftovers.
Absolutely the most fun part about eating at the Coral Reef is that you are eating at the aquarium. As in the fish swim by your tables while you are eating. My special needs kids who are usually so challenging to sit still even long enough to eat in a civilized manner, were sitting quietly, giggling, and pointing at the schools of fish, large sea turtle, rays, and even a shark floating by our table. It was true memory making experience that we were so glad we took the risk to try.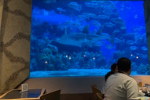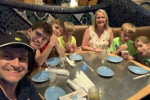 Overall Evaluation: Epcot with Autism.
Huge thumbs up for enjoying Epcot with autism. This is totally possible for anyone who has special needs as long as you plan ahead for the walking. We were somewhat disappointed that Covid restrictions prevented the normal light show here, but there was still so much to see and do that it was a great day!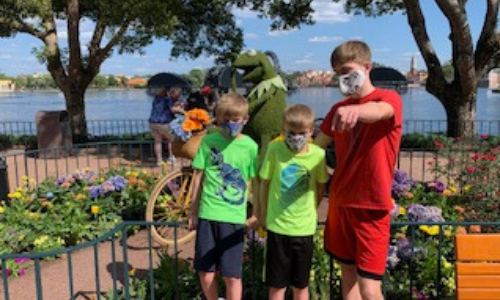 Useful Links:

https:/disneyworld.disney.go.com